Supermarket voucher scheme will operate over Christmas and spring half term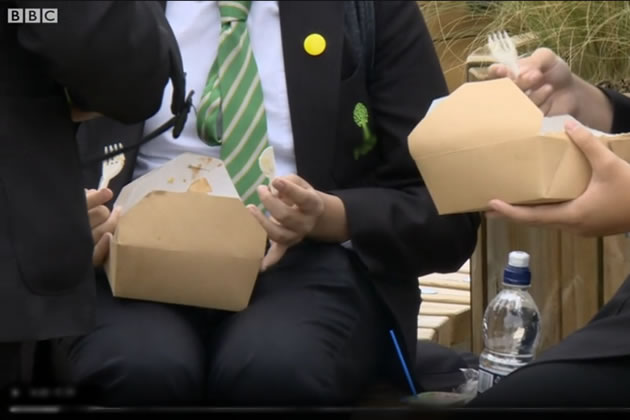 The families of children eligible for free school meals are set to receive supermarket food vouchers to cover both the Christmas holiday and the February half term break.
Councillors will next week be asked to endorse plans to provide a Covid-19 food support package for low income families in Wandsworth borough while children area on school holidays in December and February.
The council's cabinet member for children's services Cllr Will Sweet said, "Ensuring children don't go hungry whilst away from school is a key priority. I'm delighted that once again the council is planning to step in and offer support to those who most need it.
"The pandemic has been hugely challenging for everyone, but especially for those on the lowest incomes. These are families in our borough who need the greatest amount of support and assistance."
This latest proposal of support mirrors a scheme launched by the council in May which provided tens of thousands of supermarket food vouchers to eligible families throughout the first lockdown.
The council says it was the first of its type in the country and within two days of liaising with its online voucher partner, the council's scheme was operational and fully compliant with data protection laws.
The latest proposal would work in the same way. Parents whose children normally receive free school meals would receive vouchers which can be redeemed in their supermarket of choice for food and not for other items.
Families who may need additional financial support can apply for grants from the borough's discretionary social fund. These crisis grants are designed to cover the cost of food and fuel and do not need to be paid back.
In addition the borough has set up a special fund to provide emergency support to families during the Covid-19 pandemic. This scheme is open to Wandsworth residents who, due to the current situation, have had their employment/income reduced and are now reliant on claiming Universal Credit.
The council has also funded specialist help and advice for local families from Citizens Advice Wandsworth . Residents who need help applying for a discretionary grant can contact its advisers by calling (020) 4529 0674 between 10am and 12 noon, Monday to Friday (messages can be left during these times).
Advisers will help people make an online application, and will also provide support with any debt, benefit, housing or employment issues which might be causing hardship. CAW services are all confidential and independent.
Councillors will be asked to endorse the free school meals proposal at the December 3 meeting of the finance, resources and climate sustainability overview and scrutiny committee.
November 27, 2020