Says council plan to give supermarket vouchers not enough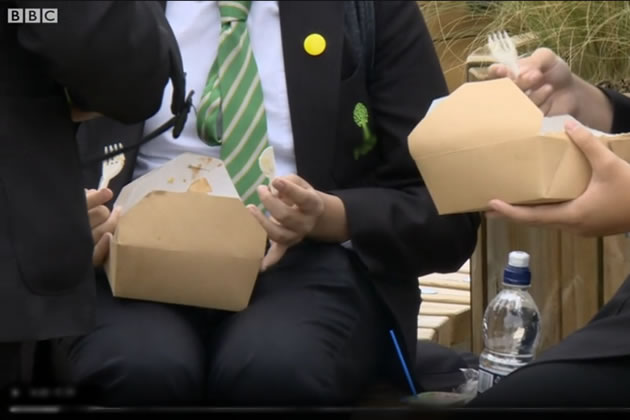 The Labour Party in Wandsworth are calling on the council to give support to all children in the borough who are entitled to free school meals.
Last week the borough announced a Covid-19 half term food support package for vulnerable children from lower income families who are being supported by a social worker or are receiving support from the borough's children's services department.
£10,000 of food vouchers which can be redeemed in supermarkets were made available through this scheme which the council says was up and running before any other authority in the country had time to introduce theirs.
The council's cabinet member for finance Rory O'Broin added, "We have happily set aside the funding that's needed to ensure children from some of our poorest families don't go hungry this half term."
However, the Labour opposition on the council says that this scheme does not go far enough.
"We're pleased that this fund will support all children with social workers, but we're calling on the Council to go further than this and support all children in the borough who are eligible for Free School Meals," said Cllr Kate Stock, Wandsworth Labour's education and children's services speaker.
She added, "During the Covid-19 crisis Wandsworth Labour councillors have seen an extraordinary rise in families struggling to make ends meet.
"Over 5,000 local children are eligible to receive a free nutritious meal during the school term. For many of these families Free School Meals are a lifeline."
Labour want Wandsworth Council to ensure there is an extension of Free School Meals during this October half term and Christmas holiday for all children who have this entitlement during term time.
In addition to this, Wandsworth borough's three Labour Members of Parliament, Dr Rosena Allin-Khan, Fleur Anderson and Marsha de Cordova have been calling on national government to reverse its decision to refuse to fund vouchers over the October half term and Christmas holiday.
A petition has been set up to support the call for the extension of free school meals provision in Wandsworth which, at the time of writing had over 700 signatures.
October 27, 2020