Asbestos found at site during upgrade work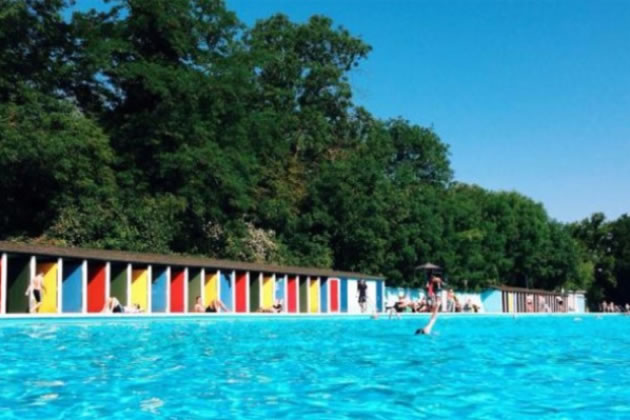 Tooting Bec Lido. Picture: Wandsworth Council
May 31, 2023
Having been shut for a revamp costing nearly £4million last year, Tooting Bec Lido will not reopen in time for summer, as originally planned, after the huge project was hit by delays. Wandsworth Council said issues had been discovered during the repair works at Tooting Bec Lido, the biggest open-air freshwater pool in the UK, including previously-unknown buried asbestos.
The major repairs are being carried out on the 90-metre-long lido, on Tooting Bec Road, to prevent future unplanned closure and make sure it operates efficiently for the next 50 years. The venue was set to remain shut for around nine months after closing in November last year for the works, which began the following month.
But the council has revealed "unavoidable delays" to the project, meaning the lido will not reopen in time for summer. The authority is aiming to reopen the facility as soon as possible, which is expected to be later this year.
The existing systems at the lido, the council said, have reached the end of their life and a budget of £3.93m was agreed in November 2022 to fund the maintenance works.
The works include replacing the pumphouse, which controls the pool's water supply, and building a new electrical substation to power the pumps, along with installing a new pipework and UV filtration system and pool liner. Landscaping around the water's edge is also being improved.
A statement from the council said, "These are major, complex works being undertaken to a unique heritage asset, and projects of this nature often encounter unavoidable issues that cause delays. We are working to ensure that the lido can be reopened as soon as possible.
"Issues encountered in the lido repairs include the discovery of unknown buried asbestos following demolition."
A council report in November 2021 said the "iconic" lido holds a special place as the borough's "jewel in the crown" and has attracted generations of Londoners since opening in 1906.
Labour councillor Judi Gasser, cabinet member for environment, said: "I am so disappointed that we are not able to complete the works in the timescale we had hoped. I love the lido and will really miss swimming there over the summer, as I know many residents will.
"It [is] vital that these essential works are carried out to preserve the lido so that [it] may be enjoyed by the public for years to come. We are working to reopen the lido as soon as possible and are very sorry for the impact this delay will have."


Charlotte Lillywhite - Local Democracy Reporter