Researchers have unearthed the stories of 51 residents who saw active service
An exhibition of the contributions made by people from Roehampton during WWI is to take place during an annual event on the Alton Estate.
Stories researched by members of Wandsworth University of the 3rd Age (U3A) of people who lived and worked in the area and went off to fight will be on display on the afternoon of 29 July, at Danebury Avenue Green.
James Charles Coggan was born in Roehampton in 1883, the eldest of ten children of James and Fanny Coggan who were the landlords of the Montague Arms in Medfield Street. James joined the 18th King's Royal Rifles Corps in July 1915, and is recorded as having died in the field between 3 and 10 October 2016.
Denis Patrick Doyle was training as to be a Catholic priest at Manresa House, and began working among soldiers then based in nearby Richmond Park. He became an Army Chaplain for the Prince of Wales's Leinster Regiment (Royal Canadians), and died aged 38 from shrapnel wounds suffered while accompanying troops at Delville Wood, part of the Battle of the Somme, on 17 August 1916.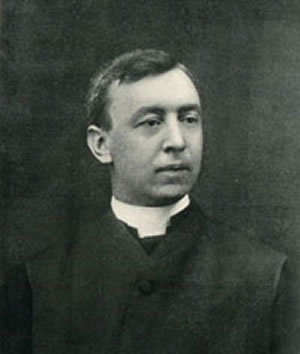 Denis Patrick Doyle
William Joseph Gale was born in Roehampton in 1899, lived on the High Street with his mother, father and sister, and went to Roehampton Church School. He was part of a group of motorcyclists that supported 62nd Squadron despatching messages and evacuating casualties from the front, and died aged just 19 years old on 18 September, 1918.
Stanley William Jenkins was born in 1891, the son of a printer and compositor who was also Holy Trinity Parish Clerk. He lived in Medfield Street, and went to Holy Trinity School, also training as a printer. Stanley signed up to the East Surrey Regiment, 1st Battalion, and was killed on 8 May 1917 at the Third Battle of the Scarpe during the Arras offensive, and is commemorated on the Arras memorial in France.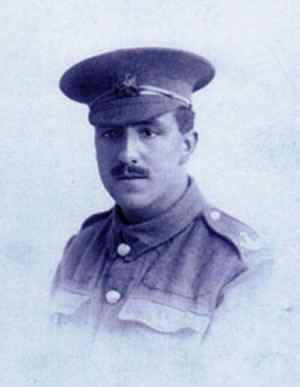 Frederick William Cooper was born to parents living in Clarence Lane in 1890, and attended Holy Trinity Church School. By 1911 he was an assistant postman living in the High Street with his mother. He was presumed dead on 26 September, 1915, after his regiment, the 9th Battalion, East Surrey, was ordered to take cover in captured German trenches, under heavy shellfire.
Reginald Albert Twyford was born in Roehampton in 1901. On 20 July 1915 he enlisted, aged 15, and it is thought that he signed his name as an older brother in order to do so. He fought with the 13th Battalion, East Surrey Regiment, and died on 18 August 1916, and is commemorated by a green plaque at 8 Roehampton High Street where he had lived with his family.
The Feel Good Festival features music, food, sports and family activities as well as information about the regeneration of the Alton estate, and is organised by local charities Regenerate and Regenerate: RISE, with sponsors including the Roehampton Club.
If you would like to volunteer and help with setting up, catering and hospitality, stewarding and clearing away afterwards, contact Mari Day on 020 3195 9607 or by email at mari@regenerateuk.co.uk.

July 13, 2017